Reforming university admissions- an advisor's point of view
The university admissions system received a lot of attention over the summer as the last-minute changes to A Level grading caused by the pandemic grabbed national headlines.
The pandemic aside, there is now widespread consensus amongst charities, unions, universities, schools and both governing and opposition parties across the UK that the admissions system needs reform to make it as fair and straightforward as possible.
The APPUG held a meeting on 2 December about this subject, with speakers who had been heavily involved with the Universities UK led Fair Admissions Review. Beth Linklater, Assistant Principal of Queen Mary's Sixth Form College Basingstoke spoke to our members at this meeting and has written some advice for universities about admissions-
Last minute changes: Please don't make changes mid-cycle, it's confusing for applicants and we struggle to give solid advice to students when changes are made at the last minute.
Consistency: Speak with one voice wherever possible. The university admissions system is a difficult landscape to navigate and the easier we can make it for students the better.
Transparency: Be as open and transparent as possible. Please publish actual entry grades from previous years, not the grades you would like students to achieve, or those you think will make you look more competitive.
References: Please read everything we write in references, I know they can be formulaic and boring, but they can also contain important contextual detail. Schools' and colleges' UCAS URL links are helpful as this is where we can put important information without taking up space in individual students' references. Call us if you need more information – we're always happy to give it!
Decisions: Please communicate decisions to students as soon as you are able to. It really helps put them at ease, encouraging them to work hard and seek alternatives where necessary. Please also make sure decisions are available on UCAS too, so that we as advisers can see them! In some instances even on results day students are waiting to hear – which is so stressful for everyone involved.
Thank you: A huge thank you for all you are doing to help our students especially during a very difficult time for everyone involved!
Words of warning: Covid-19 related issues
The scale of variation is immense, and not just through national factors. Some of us have experienced hardly any issues, while other schools and colleges have been closed more than they could open. Some have been able to teach a full timetable online, others haven't.  Even within one school some students have been isolating for four weeks this year already, others not at all. Absent staff compound the problem, but this is not reflected in student attendance records.
Part of the disruption for the rest of the academic year will be that we can't afford the cost of cover to stay open for all year groups. Add in the variation in the home learning environment and the awarding of exam certificates and it is going to be extremely difficult. We have been able to explain our 'lockdown number one' policies in references, but not necessarily more recent interruptions to learning. It will be difficult to give accurate predicted grades this year- apologies!
If universities can offer blended learning, or face to face, it would be very much appreciated and welcomed. For schools and colleges, we have found our students are learning much better in the classroom. We know they are safe and can react straightaway to any wellbeing issues we discover.
Beth Linklater, Assistant Principal, Queen Mary's College
Beth Lin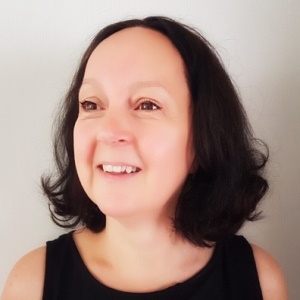 klater is an Assistant Principal at Queen Mary's College in Basingstoke, where she runs careers, student welfare, student finance, and a range of other support areas. Previous to this she was a lecturer in German at various universities, and admissions tutor, so understands the university application process from both sides. Beth has been involved with UCAS for 7 years, and currently chairs the Secondary Education advisory group and is a member of the Fair Admissions Review.  Beth has a PhD in German literatures.