How can schools and universities work in partnership to support students to succeed at university?
Interim CEO of The Brilliant Club Susie Whigham looks at the case for a joined-up approach between schools and universities to support student success.
In the UK today, where and how a young person grows up affects their education and life chances. Just 3 in 100 of the least advantaged students enters the most competitive universities, compared with 1 in 3 of the most advantaged[1]. But getting in is not the only challenge, because disadvantage does not disappear when a young person walks through the doors of a university.
Data shows that students from disadvantaged backgrounds are more at risk of dropping out of their course[2] and are three times more likely to miss out on a 1st or a 2:1 degree at university compared to their more advantaged peers[3].
Getting in and getting on
It's clear that widening participation is not just about 'getting in' because disadvantage can persist at undergraduate level. 'Getting on' at university is important too. The sector's growing focus on 'getting on' ⁠— or student success ⁠— has been echoed by the Office for Students' new Director for Fair Access and Participation, John Blake.
What should this look like? At The Brilliant Club, our Research and Impact Team has examined the outcomes that are crucial for student success. Most important, are effective study strategies, a sense of belonging and academic confidence.
There's no doubt that universities play a critical role in supporting students to develop the skills to succeed at their institutions. However, we think the key to effective student success starts before students enter higher education institutions, as they make the all-important transition between school and university. Schools should be viewed as important partners in undergraduate student success. As a former English teacher and school governor, I know that schools take this responsibility seriously. It is not simply 'job done' on Results Day in August.  
Working with our network of over 900 schools and 40 university partners, we want to bring together schools and universities to support students to make a positive transition from school to higher education that sets them up to succeed in their degree.
Joining the dots between school and university
Our new pilot programme Join the Dots, which was developed in collaboration with the Reach Foundation and the London Academy of Excellence Tottenham, will connect schools and universities to support students who are most likely to face barriers during the transition to higher education.
The programme is based on the principles of three Cs: connections, communities and coaching. Join the Dots will connect schools, universities and students to share knowledge and set goals for a successful transition. It will build communities of students to identify, discuss and address shared challenges and foster a sense of belonging at university. Through 1-1 and peer group coaching, it will help students to develop key university study strategies and be a link for students to access university support as needed.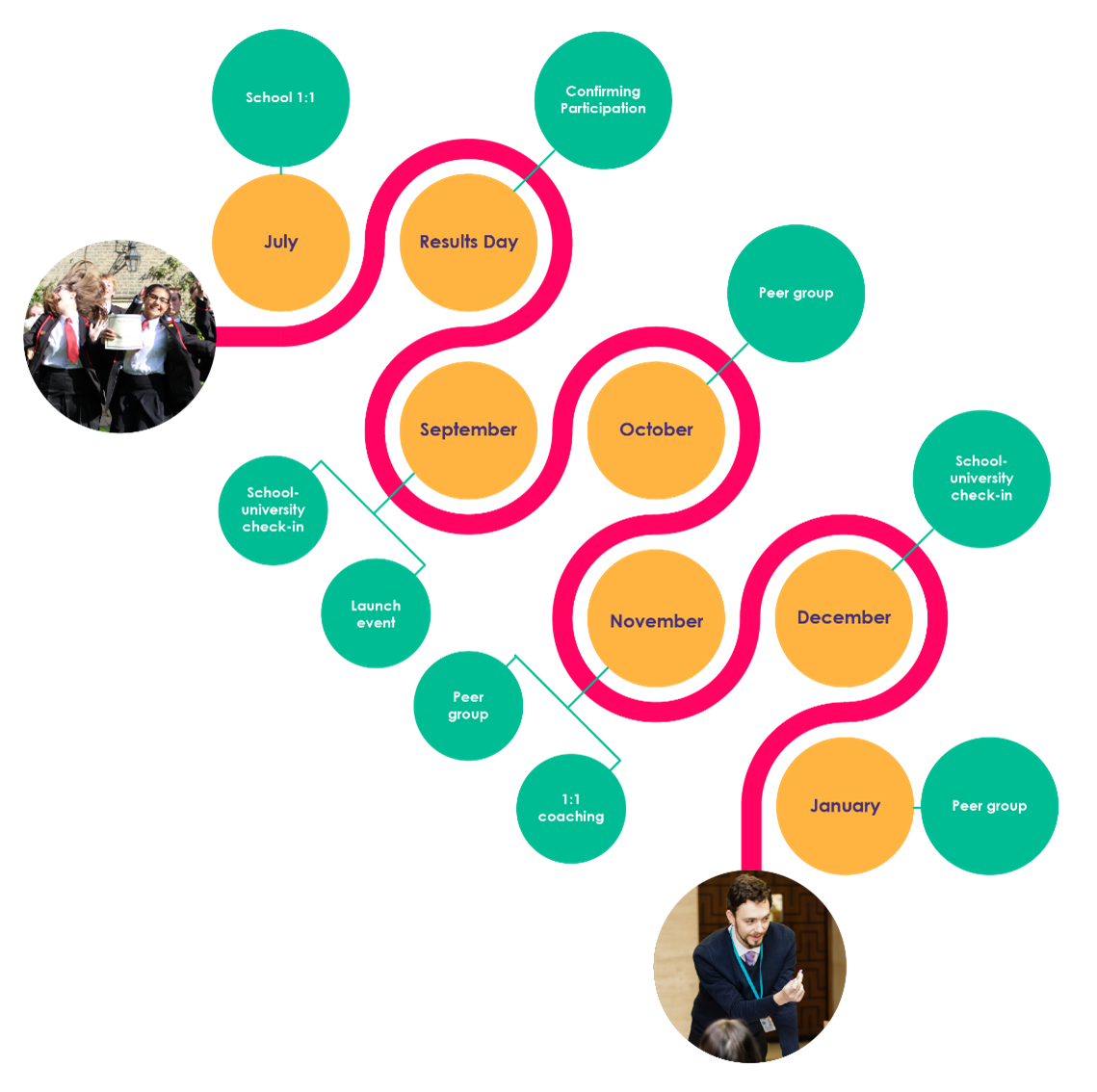 The first pilot will launch in summer 2022. Participating schools will identify less advantaged Year 13 students who meet key targeting criteria and have selected one of the programme's partner universities as a firm choice. Schools will support students to prepare for the university transition during the summer term, and on Results Day they will be matched with a PhD Coach from the university they are going to. Each PhD Coach will support eight students and work closely with their school and university through the six-month transition programme..
We plan to evaluate the programme and publish our findings in early 2023.
Looking ahead 
Right now, it feels like there is a lot going on in our sector. The Office for Students has asked universities to re-write Access and Participation Plans and is considering how to measure student success. The Government has also announced significant changes to how entry to higher education might look – from the places available at university to changes to student finance options linked to minimum entry requirements. These changes could have implications for decades to come. 
Among the economic modelling and data sets, it is easy to forget the people behind the numbers. Whether someone chooses or not to attend higher education is a personal decision, based on a unique web of decisions that may have been taken over many years, or indeed influenced by factors entirely outside of their control, such as their family income, history of parental education or where they grew up. When deciding what constitutes 'success' or how many people should study a certain course, I believe that speaking to young people in schools and universities about what they want for their futures could unlock many of the answers. We'll be connecting with our Brilliant Club Ambassadors, who are alumni of our programmes, to find out their views on the changes ahead. We're also building communities of parents, through our Parent Power programmes, to listen to parent voices and understand what these different communities feel about the proposed changes and how they will affect young people and their futures.
You can read more about The Brilliant Club's Join the Dots pilot programme here: https://thebrilliantclub.org/news/the-brilliant-club-launches-join-the-dots-programme-to-support-students-to-transition-from-school-to-university/
Susie Whigham is interim CEO of The Brilliant Club. Anne-Marie Canning MBE is currently on maternity leave.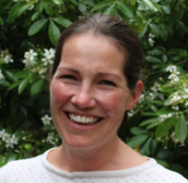 [1] https://www.ucas.com/data-and-analysis/ucas-undergraduate-releases/ucas-undergraduate-analysis-reports/equality-and-entry-rates-data-explorers
[2] https://www.hesa.ac.uk/data-and-analysis/performance-indicators/non-continuation#non-continuation
[3] https://www.officeforstudents.org.uk/data-and-analysis/access-and-participation-data-dashboard/